About Us
Experience the valley of joy...
Stream of laughter & Ocean of everlasting memories...
For memories of such kind comes once in a lifetime...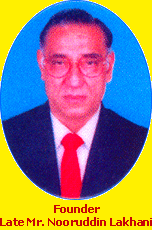 Established in the year 1997 - Fun, merriment & tons of excitement can be swallowed & relished to the maximum when one enters our well laid out & colourful entertainment centre  'Krazi Chiks'. The wheels of entertainment spins and rolls along the pathway into a valley of never ending pleasures.
A sprawling & modern 10,000 sq. ft. family-oriented entertainment centre that is equipped with all kinds of well-maintained amusement products & catering to small kids, teen agers & parents awaits your gracious presence. We offer a host of pleasure-oriented products in the form of fun games, action games, skill games, gift machines & so on. We have ample space for parking and generator backup for electricity.

We offer a range of more than 40 varieties of indoor games that stimulate & transport your spirits to a peak of joy that is unrivaled. We are working 365 days in a year from 11:30 AM to 10:00 PM. So breathtaking, enjoyable & unbelievable, that you will never be the same again and leave the delectable ambiance of our entertainment centre with a smile on your lips & a feeling of contentment.
To experience the magical aura of our charm, we only tune the Melodious song of 'Come, enjoy, have fun, ek bar... baar baar...' There is the added lure of 'No entry fee' and very nominal fee for the wonderful rides that one can ride within the secured enclosure of our entertainment centre.